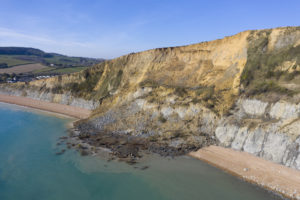 Today, COP26 will focus on progressing gender equality in climate action, and demonstrating that science and innovation can deliver climate solutions to meet, and accelerate, increased ambition.
The heritage sector has been engaging in research and innovation for the last 20 years, identifying the potential risks and impacts from climate change. An amazing example is National Trust's Hazard Mapping, that illustrated the threat climate change poses to some of its most iconic and culturally significant sites. This allowed the Trust to offer some solutions on how to tackle it.
Read the National Trust case study here. 
A great example of technological innovation has been piloted in Kenwood House (North London), where English Heritage worked with Ecclesiastical and technology firm Shepherd on state-of-the-art monitoring sensors. The pilot involved installing self-contained sensors to discreetly monitor the building and environmental factors in real time, allowing them to respond to risks and understand, manage and reduce electricity, gas & water consumption to lower costs and reduce carbon footprint.
Read the English Heritage case study here.
Both the case studies feature in our report #HeritageResponds, which can be downloaded here.
Heritage is part of the solution.
Picture: landslip at Thorncombe Beacon, Dorset, April 2021 – copyright John Miller/National Trust.