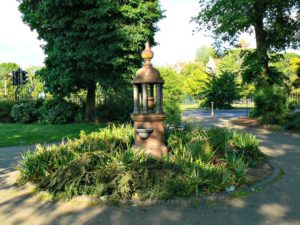 The topic of the next Heritage Chat will be 'Local Heritage', a timely topic considering the recent funding awarded by Government to councils in 10 English county areas to develop new or updated local lists, and the recently updated HEAN 7: Local Heritage Listing: Identifying and Conserving Local Heritage.
Our Heritage Chat takes place on the third Tuesday of each month at 13.00-14.00 (UK time). The next one will take place on Tuesday 16th March 2021.
We're collecting suggestions for questions to be discussed as part of the chat, you can add yours on this document. 
Picture credits: Alexandra Gardens (Windsor), Brian Robert Marshall (CC BY-SA licence)